NEXT'S Tournaments
Come test your skills against some of the best gamers in the area when you join in NEXT's Tournaments. Tournament winners will earn great prizes in addition to bragging rights on this site and to friends and competitors!
​Tournaments will be held weekly at NEXT and we will have the latest and most popular games.​
Entry is normally $10.00 per person if you pre-register and $15.00 at the door, CASH prizes for the winner and tournaments may be sponsored so additional prizes may be offered.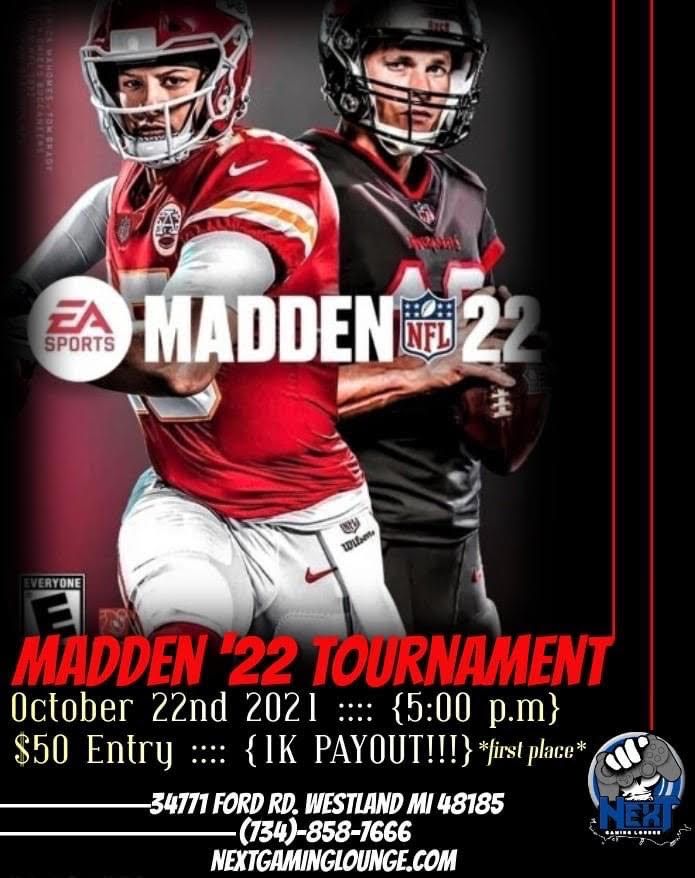 MADDEN 22 TOURNAMENT
4 seasons of the year and the best is here....FOoTbAlL SeAsOn!! And you know what that means #Madden22. Y'all ready to play? Pick your team and come down to Next Gaming Lounge to show your skills..... or try to. We are back with our annual Madden tournament featuring some of the best players around! 10/22/21 @ 5p.m. Be There.